Our food and catering: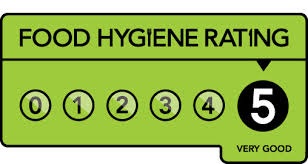 nursery@aspire has an in-house catering team providing freshly prepared healthy and nutritious meals and snacks. All meals areincluded depending on the sessions booked. All children are given a healthy mid-morning and mid-afternoon snack. Details of this food will be posted termly. If the children have cooked during the day then they may get the opportunity to take their goodies home to try! nursery@aspire endorses a healthy eating policy. Information and ideas relating to healthy eating are available on request.
You must inform the nursery of any dietary requirements, allergies or food inolerances. All staff will be made aware of these and do their utmost to ensure that your child does not ingest those things which they are not allowed to or cannot eat. All food at nursery@aspire is prepared in a nut free environment.
Below are examples of termly menus. Parents will be able to see the current week's menu on display in the nursery foyer.
| | Monday | Tuesday | Wednesday | Thursday | Friday |
| --- | --- | --- | --- | --- | --- |
| Lunch | Macaroni cheese with salad | Chilli con carne with fresh salad | Vegetable soup and French bread | Chicken lasagne and salad | Fish pie and vegetables |
| Pudding | Fresh fruit | Yoghurt | Flapjack | Poached pears | Fresh fruits |
| Tea | Chicken, potatoes and vegetables | Vegetable pizza | Beef, vegetables and noodles | Jacket potatoes, tuna and sweetcorn and salad | Vegetable pasta bake with salad |
| Pudding | Cookies and cream | Poached apples | Jelly | Fruit smoothie | Yoghurt |
| | Monday | Tuesday | Wednesday | Thursday | Friday |
| --- | --- | --- | --- | --- | --- |
| Lunch | Cheesy vegetable pasta bake and salad | Chicken, potatoes and green peas | Fish fingers, baked beans and mashed potatoes | Ham, potatoes and sweet corn | Lentil soup and bread |
| Pudding | Poached apples | Cookies | Poached pears | Fruit jelly | Fruit crumble |
| Tea | Tuna, jacket potatoes and sweetcorn | Creamy vegetable soup and French bread | Spaghetti Bolognese and salad | Chicken curry and salad | Fish with cheese sauce and vegetable cous cous |
| Pudding | Yoghurt | Sponge cake with jam | Ice cream | Flapjack | Fresh fruit salad |
| | Monday | Tuesday | Wednesday | Thursday | Friday |
| --- | --- | --- | --- | --- | --- |
| Lunch | Jacket potatoes, cheese and beans | ShepherdÕs pie with fresh vegetables | Sweet and sour pork served with noodles | Vegetable soup and French bread | Fish cake, beans and wedges |
| Pudding | Fruit smoothie | Bananas with custard | Poached fruits | Sponge cake with syrup | Ice cream |
| Tea | Broccoli and fish pasta bake with salad | Vegetarian quiche and salad | Meatballs, mashed potatoes and vegetables | Beef burgers, rice and salad | Mediterranean vegetables and chick peas |
| Pudding | Yoghurt | Flapjack | Fruit jelly | Fruit smoothie | Rhubarb with custard |